---
ArcSDE Administration
InVision GIS is a leader in ArcSDE administration with over 10 years of experience administering ArcSDE for SQL Server. ArcSDE is Esri's enterprise solution for organizations that are looking to utilize the most functionality of their GIS. As many organizations can attest, ArcSDE administration can be complicated and confusing.
InVision has vast experience in ArcSDE implementations including the set-up of users/roles, security, and back-up plans. InVision has implemented and administered multiple-instance and multiple-database configurations.
In addition, InVision can design a multi-editing user environment using versions and/or geodatabase replication. We take the time to design an ArcSDE implementation that provides full support for security and user management while utilizing the complete functionality of ArcSDE. Our solutions are efficient, integrating database design, database management, user interfaces, and mobile applications.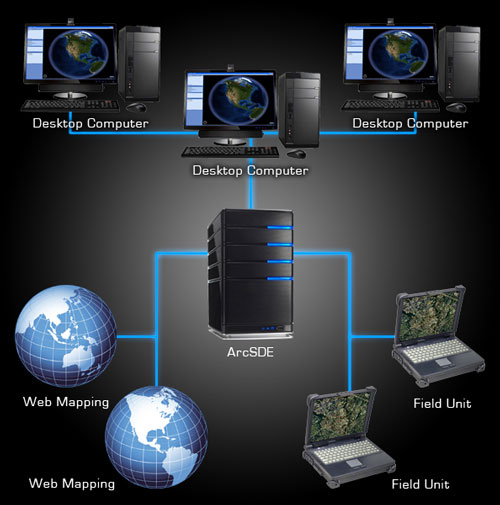 InVision also provides client support for existing ArcSDE implementations. InVision can provide an analysis of a current ArcSDE implementation and provide recommendations to ensure the most efficient set-up.