---
Private Entities
InVision thrives on new challenges and implementing GIS in any industry. Our specialized experience integrating GIS analysis helps us develop tools that answer your specific needs. We work with large and small companies that are looking for unparalleled capability to integrate GIS with their existing workflow. Individuals who have personal GIS needs can also benefit from our services.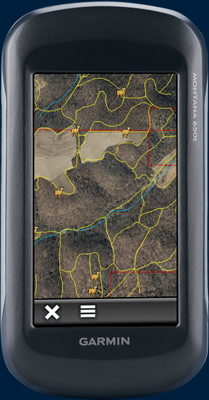 An InVision-built mapping system for a small hunting club
that integrates with Garmin GPS units for hunters to navigate the property.